Dit evenement is voorbij.
UAV Communications infrastructure challenge
26 oktober 2023
–
09:00
|
17:30
Are you interested in combining your knowledge and creativity to create an ideal infrastructure for navigation and communication of UAV and its Pilot? Then join Orga's inspiring challenge on October 26th where they will navigate through the technical capabilities and the existing regulations to come to a ground breaking solution for navigating beyond visual line of sight (BVLOS).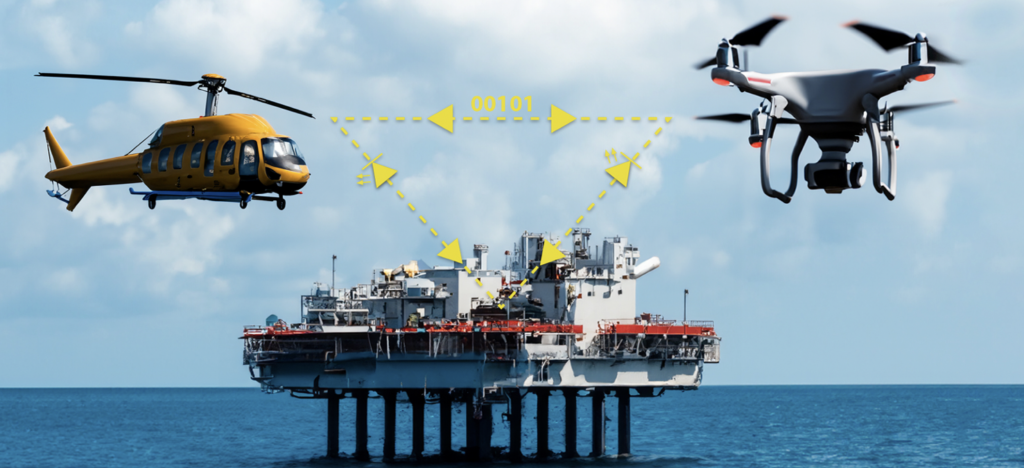 During this challenge, together you will:
understand the complexity of (low visibility) night operations BVLOS (beyond visual line of sight)
gain insight of approach and landing operations during daylight and offshore challenging conditions; hoisting, search & rescue operations, helideck pitch & roll etc.
figure out how to select and optimize communication equipment
determine which role can AI (Artificial Intelligence) play in safe navigation
meet other peers in the field that will help you get up-to-speed on the topic
the winner will be able to participate with the UAV vertiport research at Unmanned Valley
General information
09.00-09.30 hour: Welcome and registration
09.30.-10.30 hour: Interactive presentation from experts in the UAV industry
10.30-11.00 hour: Factory visit
11.00-16.00 hour: Challenge
16.00-16.30 hour: Jury Assessment & Winner announcement
16.30-17.00 hour: Drinks & closing
Young professionals
As a young professional you can gain experience on hands on topics and work together with professionals and experts in the field of UAV logistics.
Also you have the opportunity to get an insight on technology made by Orga while broadening your own network and gain experience.
We are looking for someone who is open to new experiences, also outside or on the edge of their own field, is curious and likes to see how their knowledge can be shared and skills used to arrive at new solutions
This challenge is the ultimate opportunity to improve your knowledge regarding other companies and to extend your network! We are looking for a multidisciplinary team of people fascinated by innovation, with backgrounds in areas like electrical, mechanical engineering, optical engineering, project management, and others. Sign up with a short motivation to recruitment@orga.nl.
Location & registration
The event will take place at the Orga facility at: Orga BV, Strickledeweg 13 in Schiedam.
You can registratie here: https://orga.nl/challenge-uav-communications/