Dit evenement is voorbij.
Webinar: Advancing the widespread adoption of exoskeletons amongst European SME's
29 juni 2023
–
14:00
|
16:00
Unlocking the potential of exoskeleton technology has never been more crucial for SMEs across Europe. Join us on Thursday 29th June, 14:00-16:00 CEST for an engaging and forward-thinking webinar to explore the exciting possibilities that exoskeletons offer in transforming the way businesses operate and ensuring the well-being of their workforce.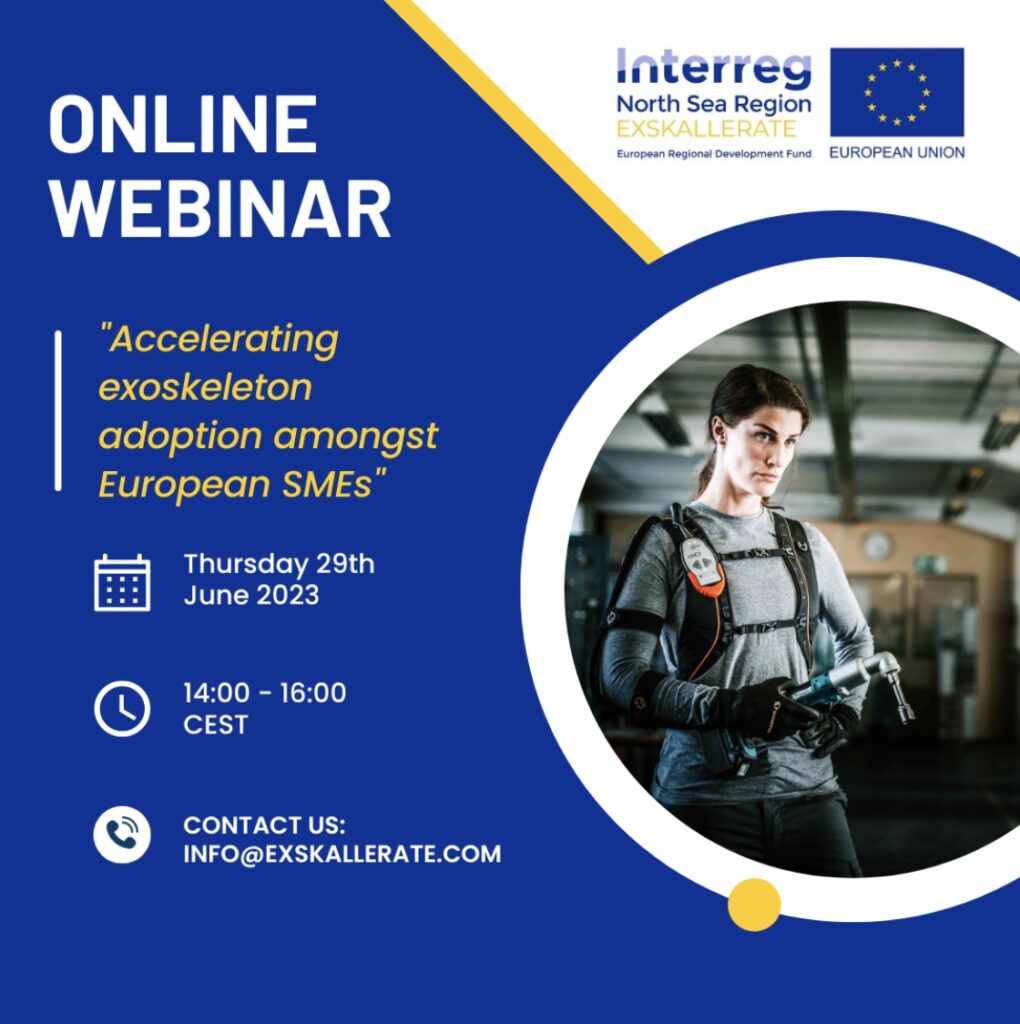 Why attend?
This dynamic virtual event will bring together industry experts, thought leaders, and key stakeholders to discover how exoskeletons can revolutionise the workplace, enhancing the productivity, safety, and overall quality of life for employees in various industries.
Gain valuable insights from successful case studies, where European SMEs have harnessed the power of exoskeletons to optimise their operations and improve employee satisfaction.
Learn about recent advancements in exoskeleton technology, implementation strategies, and funding opportunities available specifically for European SMEs, while considering learnings from the EXSKALLERATE project.
Hear from industry experts shaping the future of exoskeleton technology in Europe on what must be done to boost exoskeleton uptake during the next decade and beyond.
Engage in a fruitful and insightful panel discussion, where attendees will be given the opportunity to share opinions, ask questions and exchange ideas regarding the future of exoskeleton innovation.
Don't miss this unique opportunity to be at the forefront of exoskeleton innovation. Secure your spot today and join us as we accelerate the adoption of exoskeletons amongst European SMEs.
Look here for additional information and registration.