The Young Instrumentation Network is currently undergoing a transition including a change of the board. As Bianca Duiverman and Dominika Chamaro leaving the YIN board, their places will be filled by two new members. Steef Denteneer (Hittech Multin) and Jan Terlingen (InnovationQuarter) will take over the activities of YIN. We would like to thank Bianca and Dominika for their time and effort devoted to the organization of many successful YIN events. The new board is excited to start organizing events again and to explore how young professionals can further support the HI network in tackling the sectors challenges.
The new board members:
Jan Terlingen – With an interdisciplinary background in engineering, business, and innovation management from the VU Amsterdam and Erasmus University I aim to apply my passion in technological innovation and strategy as Business Developer Smart Manufacturing at InnovationQuarter. As someone committed to progressive change in technology-bases sectors, I am excited to join YIN as this allows me to foster and apply the energy and ideas of us young professionals in the HI network.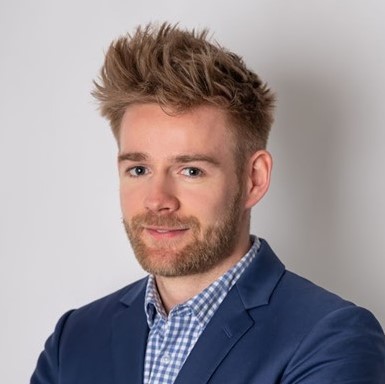 Steef Denteneer – After studying Mechanical Engineering at the Eindhoven University of Technology (TU/e), I graduated from my master "Mechatronik & Informationstechnik" at the Technical University of Munich in 2020. Shortly after, I started working as a Mechatronics Engineer at Hittech Multin in The Hague. Besides my passion for technology, I am thrilled to join the YIN board to help further increase the HI network and to bring technical young professionals in South-Holland closer together.