On September 17th, The Young Instrumentation Network (YIN) of HI organized a company visit to Airbus Defence and Space Netherlands (Airbus DS NL), located in Leiden. The event was opened at the main building of Airbus DS NL, where Maarten Schippers (CEO) welcomed the attendees by sharing information about the company, the space-related projects and Dutch expertise.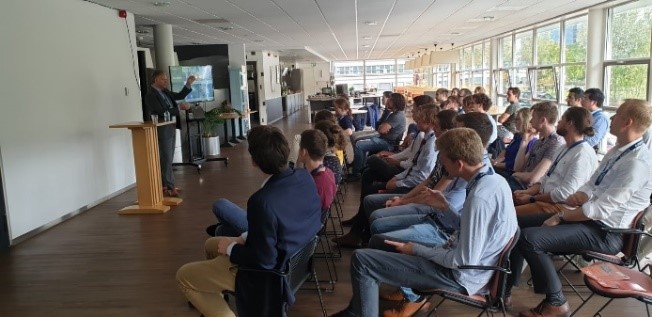 After the company presentation, all visitors got a unique opportunity to visit the new production facility of Airbus DS NL in Oegstgeest. At this site, Airbus DS NL develops, builds, tests and qualifies the engine frames for the lower and upper propulsion module of the Ariane 6 and the Vega-C Interstage 1/2. The facility is equipped with many of the latest Industry 4.0 (I4.0) capabilities. During the tour it was possible to ask any technical question related to the manufacturing processes of the space products and explore some of the key I4.0 technologies.
After the tour, YIN and Young Airbus had a chance to get to know each other better. Young Airbus, who welcomed YIN back at the main building, prepared an interesting and interactive networking program.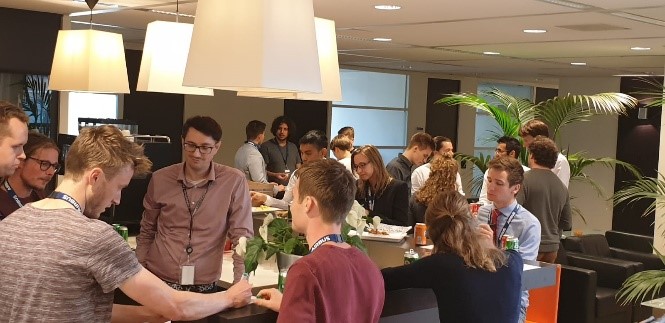 Summarizing, the visit gave all the attendees a great insight into the activities at Airbus DS NL, and first-hand experiences of how it is to work there.